Moving & Storage Company in Glendora, CA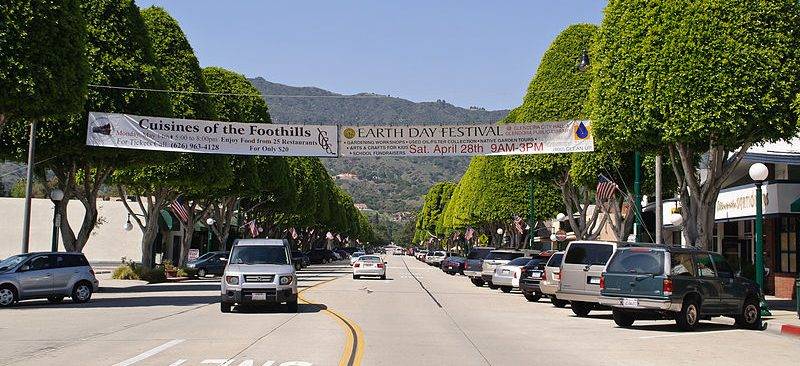 By InSapphoWeTrust from Los Angeles, California, USA – Glendora, California, CC BY-SA 2.0, Link, Cropped from original
If you are moving to or from the Glendora, CA area and need a reliable, hardworking and professional moving company, then look no further than Pink Transfer Moving & Storage.
Glendora, CA is a quiet and relaxing place to live and raise a family that offers much natural beauty.
We are ready to handle your
long distance
,
local
or
international
move and we can also store your belongings for a week, a month, or for years. Our extensive experience as professional movers make us the clear choice to move your home or office at an affordable and honest rate. We pride ourselves on our attention to detail and make it our mission to provide stellar customer service every step of the way. Pink Transfer Moving & Storage is the best choice for your relocation needs in the Southern California area.
Learn about Glendora
Glendora, CA is a quiet and relaxing place to live and raise a family that offers much natural beauty. The population of Glendora is just over 50,000 and is located just over 20 miles east of downtown Los Angeles. If you look on the map, you will see that Glendora is located near Azusa, Covina and San Dimas. Glendora is nestled in the San Gabriel Valley and is inside Los Angeles County. From Glendora, if you head toward Long Beach, the Pacific Ocean is less than 40 miles away.
If you are in search of a great view of the mountains and a fun drive, you don't have to look far on your map. A scenic route between Glendora and Azusa called Glendora Mountain Road offers breathtaking views of the San Gabriel Mountains and the Angeles National Forest. This road will make you feel like you are in another country when you are surrounded by the lush mountainsides. There is plenty of entertainment outdoors while you are in sunny California. Enjoy what nature has to offer and enjoy the beautiful weather. Outdoor enthusiasts can be entertained by testing their skills in rock climbing, canyoneering or mountaineering. ATS Adventureworks offers instruction to beginners as well as seasoned mountain climbers. ATS is the largest canyoneering school in the country and is a must do for any extreme nature lover.
The campus of Citrus College in Glendora is a local gem for music aficionados. The Robert Haugh Performing Arts Center is a 1440-seat theater where you can enjoy an evening of on-stage musical productions and concerts ranging from big band to rock. This intimate venue has superior sound in any seat in the house and provides the perfect stage for some of the best performers in the world.
Aside from the great outdoors, Glendora California is also a great city to unwind and relax in. You can enjoy a much-needed day of relaxation at the spa at one of the many locations or enjoy one of the many fantastic restaurants in the area. A great spa with an exceptional atmosphere is Peaches and Cream Day Spa. Peaches and Cream Day Spa offers a wide range of treatments including massage therapy, facials, waxing, chemical peels, and even Botox.
Yoga Funk is the number one yoga studio in Glendora and they offer a huge array of yoga classes to choose from. The state of the art studio offers a quiet and relaxing setting to unwind and eliminate all the stress that your body has stored up. Located on historic route 66, it is an easy find for anyone new to the city.
Glendora, CA Moving & Storage
If you are planning a move to or away from the Glendora, CA area, then Pink Transfer Moving & Storage is the reliable and trusted mover you need to call. Our experience in local and long distance moves in the Glendora area gives us the knowledge and expertise to handle your next move. Whether you are moving your family or office, Pink Transfer can safely move your belongings without damage at an affordable price, and we even provide affordable short or long-term storage. If you need more information or want to schedule your move, give us a call at (626) 357-2919 or fill out the online form for your free quote today.